Ardent Fine Art + Tattoo
Ardent is now by appointment only, please email Amelia at ardenttattoo@gmail.com to discuss your ideas and get you an appointment. 313 14th St. Glenwood Springs, CO 81601 :: (970) 945-1528

Recent Work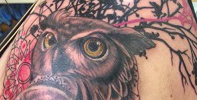 Tattoos
We provide high quality work, and are passionate about our art. Whether you want a custom design or you have an exact picture ready, our studio will help you bring the idea to life on your skin.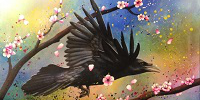 Fine Art
Beautiful works of art by local artists that would compliment the decor of either business or home. Also available for commissioned fine art. View Portfolio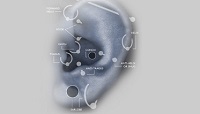 Piercings
All of our equipment is completely sterilized and individually packaged to ensure your health is never at risk. Piercings are done in private to ensure you are comfortable at all times.